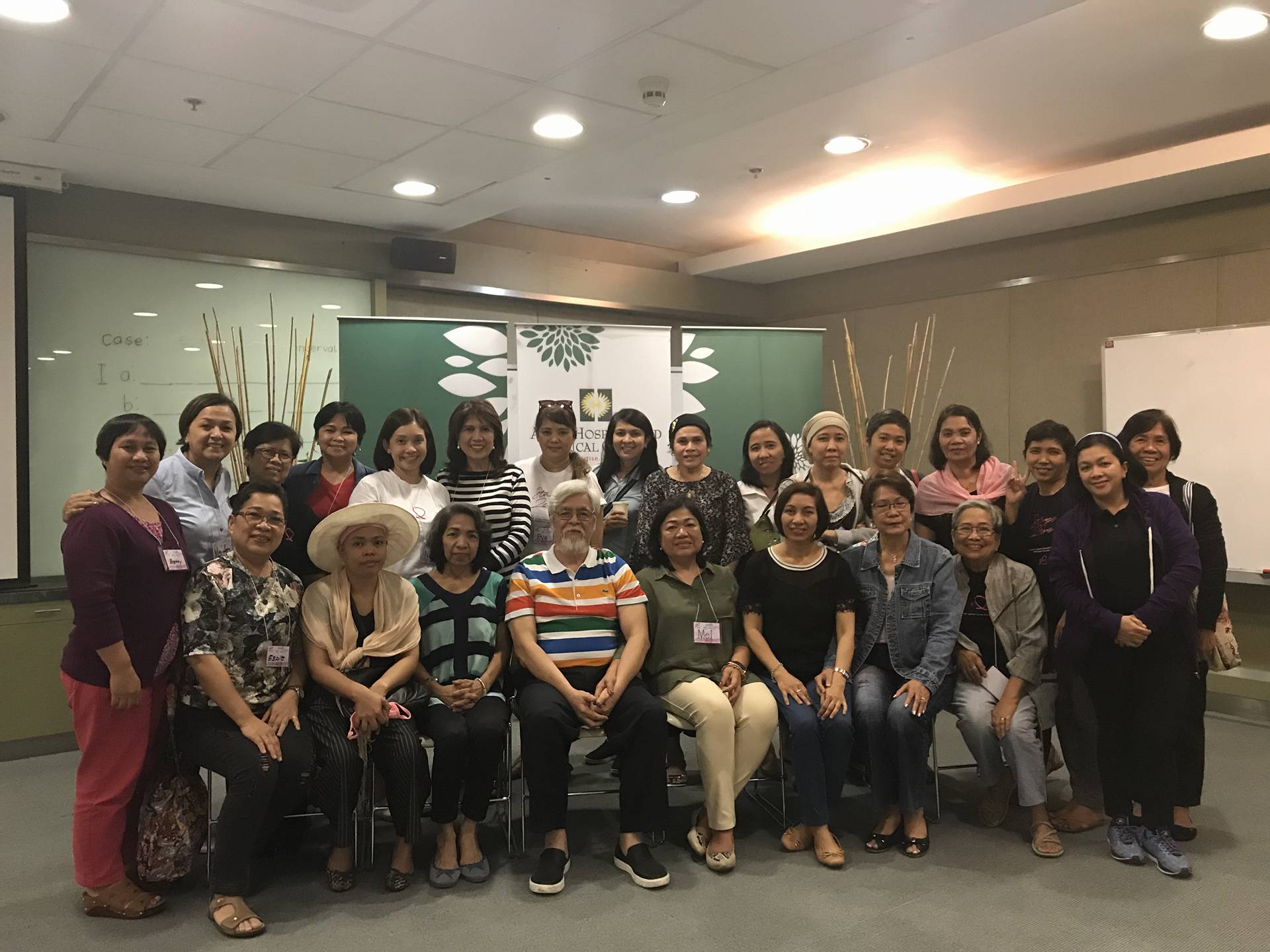 Step 1: Regain, Maintain & Sustain Hope
Theme: Move Forward… Fearless!
Last January 27, the Project Pink Ladies watched the film "The C Word" with popcorn and peanuts. The one-and-a-half-hour film was directed by Meghan O' Hara, a former actress, film director awardee and Stage 3 breast cancer survivor. For "The C Word", she partnered with Dr. David Servan Schreiber, a French physician, neuroscientist, and New York bestseller author who had brain cancer. These two came up with a documentary film that covered the scientific stories about 4 anti-cancer methods. These methods showed the value of healthy nutrition, regular exercise, stress management, and avoidance of toxins to prevent cancer.
After the movie, ladies shared their insights in small groups. They talked about the methods presented in the film and how they could apply these to sustain wellness. Toti Aguasin gave a short inspirational talk to wrap up the session. He pointed out that hope is a gift from God, same as love and faith. And as God is the source, we pray that we recognize hope in every step we take.