Featured Speakers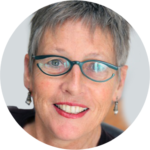 Liese Groot-Alberts
Liese is a NEW ZEALAND-based grief therapist, lecturer, international public speaker and team trainer who specializes in conducting trainings and seminars in trauma, loss, grief and bereavement, as well as strength and resilience in the workplace. For several years from 1988 Liese worked with and for Dr. Elisabeth Kübler-Ross as a workshop leader and staff member, conducting seminars and workshops in New Zealand, Australia, USA and Europe.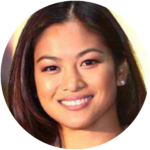 Miriam Quiambao-Roberto
Miriam is a Filipino inspirational speaker, entrepreneur, author, television personality, and 1st runner-up to Miss Universe in 1999. She shares valuable lessons from her life on family, marriage, and her pageant experience to motivate and inspire others. She married Christian author and speaker Ardy Roberto in 2014 and together they give talks apart from pursuing other entrepreneurial endeavors.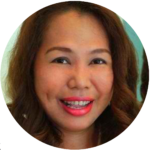 Rachel Rosario, MD, DPHA
Dr. Rosario is executive director of the Philippine Cancer Society and a 30-year cancer survivor. Apart from her involvement with PCS, she volunteers as Project Director for Child Haus and Munting Paraiso, two cancer support groups based in Metro Manila. She is head coordinator of the Supportive, Palliative and Hospice Unit at UP-PGH Manila, associate clinical professor at the UP College of Medicine, and a pain consultant at the San Juan De Dios Hospital.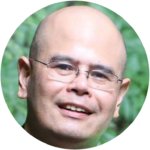 Roel Tolentino, MD, MBA, FPCS, FACS, FPSGS
Dr. Tolentino is a practicing surgical oncologist from Quezon City. He was the President of the Philippine Society of Oncology in 2013. He is a TV, radio and lay educator on personality, leadership, and business development. He also serves as a marriage councilor, helping many couples cope with their relationships. Dr. Tolentino has given various talks around the country, including several targeted towards breast cancer awareness.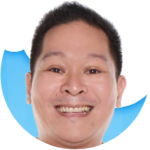 Paolo Martin Trinidad
Paolo Trinidad is a family counselor who has been teaching laughter yoga for several years. Through laughter yoga he spreads awareness on the healing benefits of laughter, including boosting immunity, decreasin stress responses, and increasing oxygen intake. Paolo is a certified laughter yoga teacher, and the founder of Pinoy Laughter Yoga.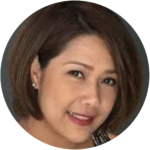 Samantha Chavez-Que
Samantha started her professional singing career in the early 90's, releasing hit singles produced by Universal Records and receiving prestigious awards in international competitions. She left the industry when she married businessman Rino Que, but revisited her passion for music in 2004 when she released her Christian album under MarQuee Music. Currently she runs her business Marta's Cakes and heads Partners in Christ Foundation, Inc.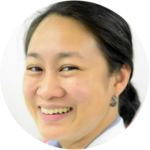 Rumalie Corvera, MD, DPAFP, FPSHPM
Doc Mae is a Family Medicine specialist with a subspecialty in Palliative Medicine. She has been a Palliative and Hospice physician for around 10 years, with a 'passion base' in those without ready access to quality home-hospice care. She serves on the board of various palliative care societies in the Philippines. Through The Ruth Foundation, she also took lead in offering the End-of-Life Nursing Education Consortium certificate course since 2012.
hosted by: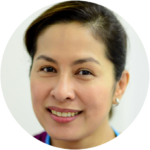 Melissa de Leon-Joseph
Melissa is well-known in the entertainment business, having appeared in multiple dramas, teleseryes and movies amidst working for different local networks. Sine she was diagnosed with Stage 2A breast cancer in December 2006, she has come out of the limelight and instead focuses on being a wife to her husband Ronnie Joseph, a mother to her three children, and supporting other cancer conquerors as the president of the Project Pink Cancer Support Group.